Overview
Bridal Hair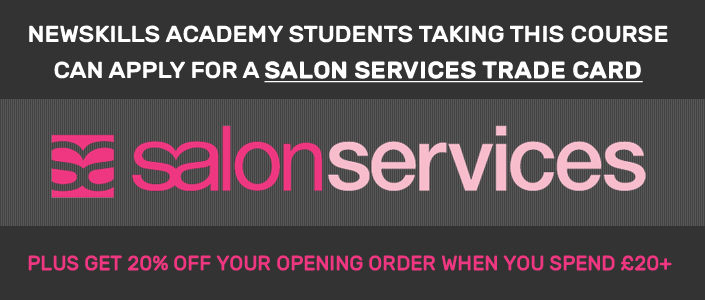 This course gives you everything you need to know about becoming a freelance bridal hair stylist. At the conclusion of this course, participants have the knowledge they need to successfully style a bride's hair as well as market their skills to other clients.
This bridal hair course covers many topics related to becoming a skilled and effective stylist, as well as how to attract a robust clientele. We have developed this course to give students important information about how to succeed in this highly competitive field.
Throughout the course, students are provided with instruction, tips and techniques for creating numerous bridal styles, including traditional up-dos, free-flowing styles and combinations of the two. The course also goes into the specific details involved in preparing, setting and completing a highly-sought after, modern romantic look. Students of this course further learn about the tools and techniques they need to style hair efficiently and beautifully.
At the conclusion of the course, students receive a certificate, proving they have successfully completed each module.
What You Will Learn
This course was designed to give students a total overview of what is involved in creating popular bridal styles:
Here's what the course covers:
The tools and equipment you need to succeed as a bridal stylist
Information about the various products that are recommended
How to best curl hair for loose, beachy waves
Tips and techniques on how to create and set Hollywood-glam inspired waves
Which pins are the best for which type of hair
The best way to form a messy bun with maximum hold
Other popular bridal styles, especially those suited for outdoor weddings
Marketing strategies you can use to expand your client base
Benefits of the Bridal Hair Course
This Bridal Hair course includes the following benefits:
An affordable course that gives you all the information you need to successfully and confidently style bridal hair
A curriculum that is easy to understand, divided into 5 complete modules
The achievement of knowing how to market your business to get more customers
The ability to learn a variety of hair styles
Learning the techniques experienced stylists use to create lasting and natural-looking bridal 'dos'
The ability to study from any location with an internet connection
Learn the material at any time and at your own pace
Lifetime access to the course – no deadlines
Obtain a recognised certification when completing the course, which will improve your career prospects